(Please note that these prices are for clients within a 20 mile radius of my home. An additional $5 fee, for fuel cost, will be applied for every five miles after to anyone requesting service outside of this zone. Check zones at bottom of page. Cash, Check, and Credit Cards are accepted.)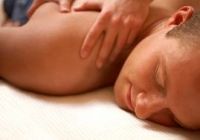 Swedish Massage - Light /Medium Pressure
This modality is intended for relaxation and to increase blood flow. The massage utilizes long strokes, kneading, friction, tapping, percussion, vibration, effleurage, and shaking motions.
60 min.	$60.00
90 min.	$90.00


Combination Massage - Medium/ Deep Pressure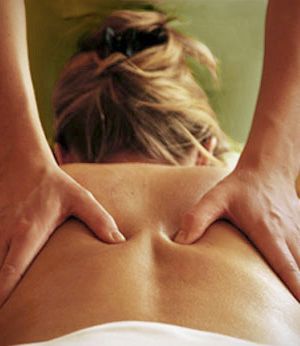 This modality is the fusion of Swedish, Deep Tissue, Reflexology, Shiatsu, and Range of motion techniques. A balancing massage at a lesser intensity than Deep Tissue.
60 min.	$65.00
90. min.	$95.00
120 min.	$125.00

Deep Tissue Massage—

Medium/ Deep Pressure
Deep tissue massage is a more intense massage that focuses on more specific areas of chronic muscle tension. It uses slower and direct deep pressure and friction.
60 min. $70.00
90. min. $100.00
120 min. $130.00

Sports Massage- Medium Pressure
The particulars of the sports massage technique are specific to the athlete's sport of choice. Focusing on areas of the body that are overused and stressed from repetitive and often aggressive movements. A vigerous activating massage.
On day before or on site of event availiable - call for pricing details
Signature Massages
BioMat Therapy - Light Pressure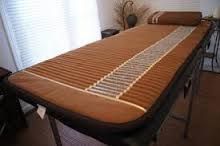 Amythest BioMat therapy in which you are fully clothed and laying on the BioMat. A solar cover is used to trap the far infra red rays to produce increased healing and circulation. (May not be suitable for those suffering from blood clots or other ailments aggrivated by heat, those with pacemakers or other technologies, and pregnant guests.)
50-60 minutes - $50.00
Chi Nei Tsang - Light to Medium Pressure
This gentle abdominal massage teaches proper breathing techniques that you can use for meditation and destressing. Detoxifying the body starts with the navel activating the circulation of blood, lymph, and chi. Oregano oil is used to further enhance the effects of this treatment. Clients may experience emotional release during this treatment. Any guest that wants to experience this massage must be able to lie on their back for 45 to 60 minutes.
45-60 minutes - $60.00

Kansa Wand- Light Pressure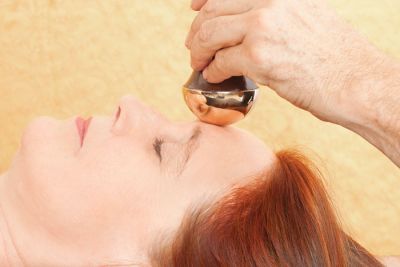 This treatment provides gentle friction to facial muscles which helps pull acidity from the tissues. A rose essential oil is diffused in Rice bran oil, and is used as a gentle lubricant. Kansa wands have been used for centuries in India to enhance health and strength, and to increase energy, and reduce stress. This treatment can be added to any hour long session.
30 minutes- $35.00 (Must be added to any 60 minute session. Not a stand alone treatment.)
Essential Session- Light to Medium Pressure
The ultimate in relaxation. The Essential Session includes a 50 minute swedish massage, 30 minute Kansa wand session (face and feet), and 10 minute chakra balancing session with chakra specific aromatherapy and stones.
90 minutes- $110.00
Zone 1
$ 5.00
$ 10.00
$ 15.00
North East
West Erie
Fairview
Edinboro
Harborcreek
Union City
Mill Village
Cambridge Springs
Wesleyville
Elgin
Canadohta Lake
Lawrence Park
McKean
Girard
Lowville
Waterford
Spartansburg
Wattsburg
Corry
Spring Creek
Greene Twp
McClane
East Erie
Millcreek
Summit